No. 1 in a regular series of Everton articles
David Moyes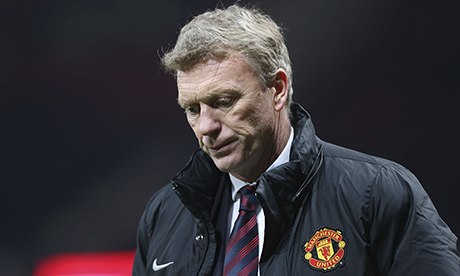 It would be fair to say re-appointing David Moyes would not be the best idea
David Moyes just won't go away.
Ever since the darkest days of Roberto Martinez's reign, the Scot's name has been almost ever present on social media. It began with the comparisons – and understandably so. Martinez's defensive flaws were compared to the security at the back that Moyes prioritised.
For fourteen years, Evertonians have known nothing other than the Scot and the Spaniard; therefore it was natural to compare and contrast the pros and cons of one with the other. And as Martinez's tenure became increasingly unbearable, it was not uncommon to see the phrase 'I would much rather have Moyes back than Martinez'. Of course, who wouldn't have traded sixth for eleventh?
Once Martinez was sacked, however, that should have been the end of Moyes' enigmatic presence. Yet someone out there seems intent on continuing to link him with the vacant managerial post.
Everton should not be considering a manager of Moyes' calibre. The influence of Mr. Moshiri and his financial power has multiplied the club's authority in the market and the days of mediocrity must come to an end. My initial impression of Moshiri is that he is shrewd and intelligent. He knew to sack Martinez before the final match of the season, making the Norwich fixture a relatively pleasant affair. Hopefully he isn't daft enough to seriously consider bringing Moyes back.
Former Ajax coach Frank De Boer is a favourite for the Everton job
This brings us onto the actual candidates for the job. Currently, it appears Manuel Pellegrini and Frank De Boer are favourites. Main target Ronald Koeman has seemingly pledged his immediate future to Southampton and Unai Emery remains an exciting but outlandish possibility.
It is likely Mr. Moshiri will be weighing up his options at the moment. Because of how narrative-driven the football world is now, it is tempting to panic because Everton have not yet recruited a new manager; yet that may be because the board are thoroughly considering the different managers available. The previous appointment was naïve and ultimately a huge mistake. I imagine Moshiri will not want that to happen again.
Personally I would like Everton to have a real authoritative manager in the dugout. One of Martinez's fatal flaws was seeming too nice. The right balance of being an inspiration and a bit of a bastard is a common trait with successful managers. Just think of the likes of Diego Simeone, Alex Ferguson, and Jose Mourinho. I can't imagine Koeman, Conte, Ranieri, Pochettino or Guardiola to put up with any rubbish either.
De Boer appears to tick this box, although whether he would make a successful Premier League manager is another issue altogether. Of course every appointment would be a gamble, but the Dutchman has numerous titles as player and coach to his name. He was a player at the very top level, is evidently a winner and is a significant name in the football world. His possible arrival may also provoke his stellar backroom staff to follow suit and Marc Overmars to arrive as DoF.
As for Pellegrini, the apparent lack of charisma the ageing Chilean has is not exactly exciting. Yet his reign at City is relatively under-appreciated – he achieved a convincing league title and league cup in his maiden season and this year lead his team to a domestic cup, fourth place and the Champions League semi-finals despite being told he was to be replaced and therefore appearing barely interested. His Real Madrid side claimed a record 96 points in 2009-10 behind Guardiola's Barcelona while he led Malaga to Champions League qualification in his first season there. Ultimately he would be a significant step-up in quality from Martinez and, being a proven Premier League manager, is therefore one of the better options out there.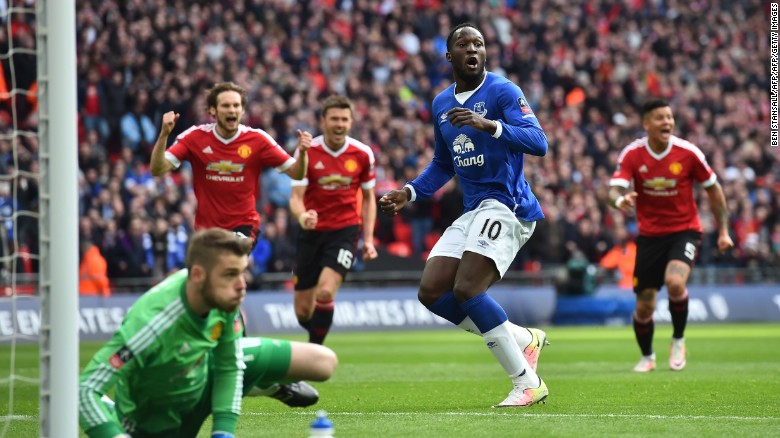 Lukaku missed numerous chances to take Everton to this year's FA Cup final
This week has also seen a blizzard of Romelu Lukaku quotes regarding his future.
Evidently, the Belgian is making the most of being away with the national squad as well as Everton having no manager. Despite not being as good as he believes he is, I don't blame Lukaku for wanting Champions League football. Yet the manner he is going about trying to leave is arrogant and disrespectful to the club which really believed in him and gave him a real chance. It has been common knowledge since he signed for the Toffees that the club would likely be a stepping stone in his career, however without the large fee paid for him in the first place the Belgian may well still be searching for loan moves or sat on Chelsea's bench.
Perhaps the most irritating - and flawed - of all of his quotes is the following:
"We have a new investor at Everton and out of courtesy I will listen to what he has to say. But I have my own ideas in mind. I want to win titles."
Indeed, if Lukaku had any real understanding of what "courtesy" means he wouldn't be taking every opportunity to declare how much he wishes to leave. Furthermore, if he fancied winning "titles" then his performances in the two cup semi-finals could certainly have been better.
What would appear to be the best outcome for Everton is that they make sufficient money selling Lukaku, specifically as he appears set on leaving. With him still being under contract, the club should hold the stronger hand of cards. Yet the level of noise the Belgian is making may well be to force Everton into selling; I can't help but wonder whether he believes not many clubs are going to want to pay £50m plus for his services and is kicking up a fuss in order to be sold for less.
Ultimately I hope everything falls in Everton's favour – once Moshiri appoints Martinez's successor things should subsequently begin heading in the right direction. The new man must assemble a strong squad, sort out the Lukaku issue as quickly and smoothly as possible and begin building towards what is going to be a very significant season in Everton Football Club's history.