It is fantastic to be able to write really positively about Everton once more.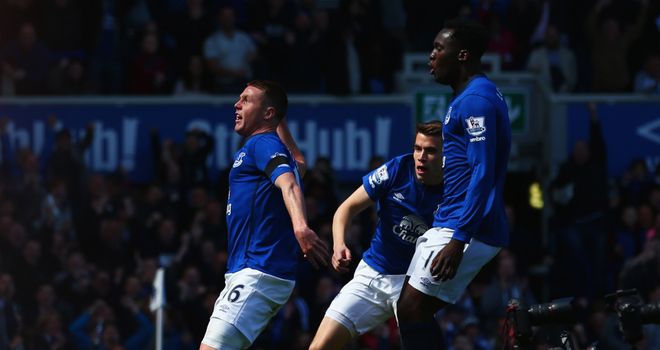 Everton resuscitated the celebratory atmosphere of last season
It's been far too long since the Blues expressed their desire to win through the exciting football we came to know and love over the course of Martinez's debut season. The Toffees appeared as if they were to conclude this underwhelming campaign like an injured marathon runner hobbling over the finish line much later than planned; and so there really was something to celebrate on Sunday afternoon.
The victory was reminiscent of the superior and refreshing atmosphere that Martinez injected into the veins of Goodison Park upon his arrival. The intensity and quality of the performance was incredibly welcome and relieving. Most importantly, it signified that buried underneath the doom and gloom of recent times, the Toffees have not lost their real desire to succeed.
This determination was evident from the outset of the game's narrative. After a scrappy opening couple of minutes, the Blues increased the pace significantly which resulted in a crushing psychological blow courtesy of infrequent goal-scorer James McCarthy. A driving counter attack culminated in the Irishman skipping past two United defenders to finish in style – and he continued to play the role of protagonist for the remainder of the 90 minutes, covering ground and breaking up the opposition's play as he does best.
United never recovered. Their passing was neat at times and they controlled the ball in phases, yet they were never intelligent enough to infiltrate the rigid and disciplined Everton defence, led by the admirable John Stones, whose concentration wavered not once during the fixture. When the defender is on top form he leads by example, an expert reader of the ball, always one step ahead of every other player on the field.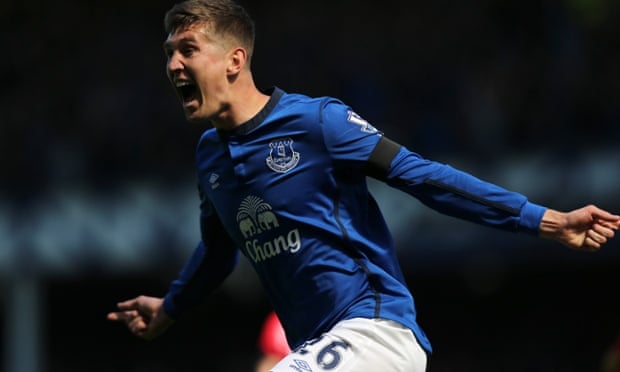 John Stones: flawless
And his motivation resulted in a superb headed goal from a corner (yes, a corner!) whipped in by Leighton Baines to make it 2-0; United were down and out by just 35 minutes in.
After a calm start to the second half it became evident Martinez's side were cruising, for the two-goal lead had created too steep a mountain for Van Gaal's fearful side to climb. Yet the Blues would not rest; it was brilliant to see Roberto Martinez make a substitution that screamed intent and desire. His decision to bring on Kevin Mirallas for workhorse Leon Osman was justified with a goal that rounded off the afternoon perfectly. The Belgian capitalised on the United defenders' confusion, latching onto a curling pass and placing the ball past a helpless David de Gea.
A magnificent 3-0 victory came to an ecstatic close, and faith in Everton's ability to play quality football and score quality goals has been undoubtedly restored. Finally, after far too long in waiting, royal blue spirits have been lifted back to where they should be.